I have something I'd like to share with you and also something creepy/cute to give away. 
I really like the spirit of Halloween. Not only because of the costumes, parties and candy… for me it's a time of inspiration and creativity, where one can express and celebrate 'creepyness' without being the odd one. Luckily I found a way to express myself this Halloween through 'Griselda', the creepy or cute owl (depends on how you see it), which I would love to share with you. This is a little thank you and happy halloween message for you :)
Beside the animated gif I also have a  freebee for you. It's an illustration of Griselda, also really suitable to use as a halloween greeting card. You can download it for free and personalize it the way you like. I'd suggest to print it out and style it in your own unique way. You can for example color it in, draw more on it, fill out the speech bubble with a nice personal creepy message… I think brave children will also enjoy coloring it in. Just be creative! I'd be happy if you like to share your creations with me, you can send them to me via email to info@seabee.at or share them via the hashtag #griseldatheowl. There will definitely be a surprising reward for the participants. I'm looking forward to see more creepyness!
Preview image of your Freebee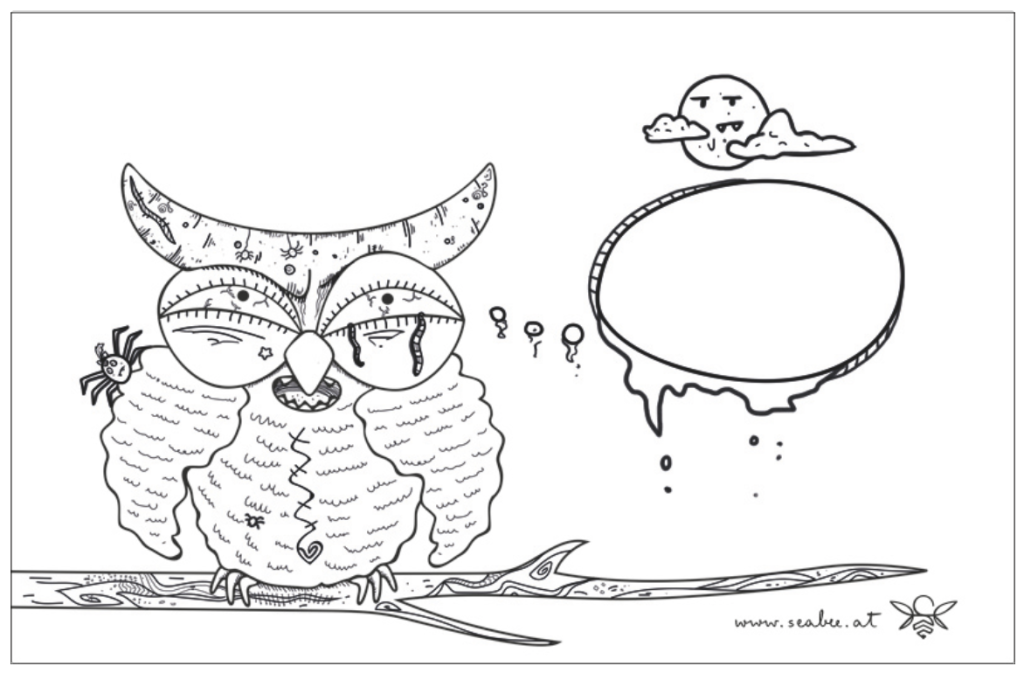 Play to hear Griselda laugh
Giselda in Loop (gif)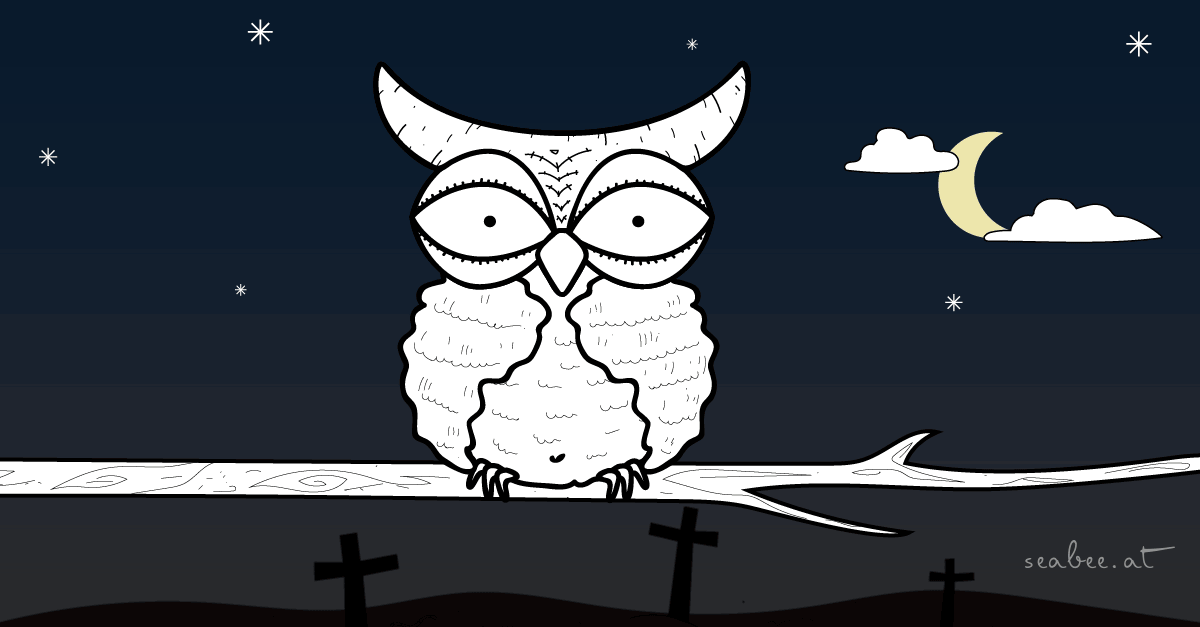 More Freebees
There will be more freebees in the future. If you have special wishes you want to let me know of, feel free to whisper them into my ear ;)
If you want to be the first to
– receive new freebees,
– sneak peeks,
– & fresh insights
then you best keep in touch with me through subscribing to my news list.