buzzing around in Vienna and Voss!
It's been almost three months since I moved to Voss, Norway for an unpredictable period of time. Beside that I am trying to be in Austria at the same time, which seems to be quite challenging considering the fact that it is around 2000km away. Anyhow, you get what I mean, I have my beloved clients in Austria which do not have to worry as I would never let them down. So, how do I do it? Especially because the key elements for having a successful business relationship are personal interaction, communication and support. If it comes to design or creative work this is even more important, as some of the work steps can be quite abstract and need thus to be made transparent even more. First of all I still arrange client meetings in Austria (yep, I do fly for it!) and we also live in the digital age, means you can reach me on skype any time you wish. So talking to my clients and being there if they need me is priority number one!

FYI  – I'll be in Austria the second and third week of August, please contact me to arrange a meeting.
Projects in Voss
On the other hand – hello Norway, here I am the "newbee"! What happened so far beside falling in love with this beautiful place? Of course I went to see a few companies already and offering my services to them. My first project was actually bigger than expected! I had the chance to design the cover and the first page of a magazine for an international company situated in Bergen. The magazine is also internationally available and if you are this summer by chance in Barcelona grab an exemplar at the CineEurope convention.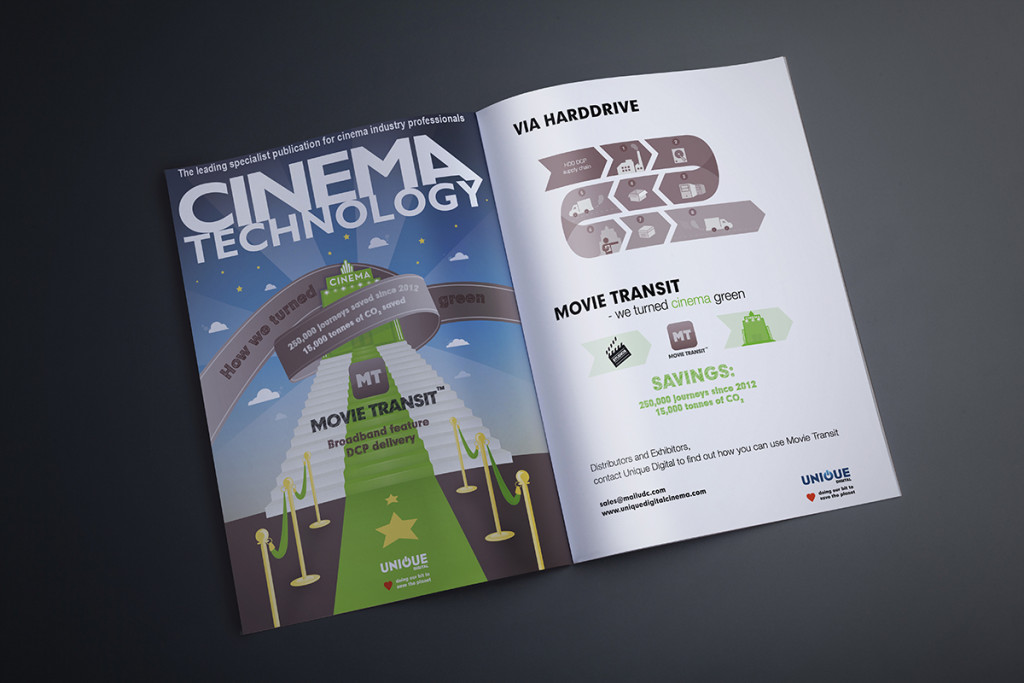 What else? I went snow shoeing and travelled back in time (explanation: the summer just arrived here this week). And I was very lucky not only to witness Norway's most probably biggest and most extreme festival there is – Ekstremsportveko, but also had the pleasure to work in the Ekstremsportveko media press. Who would have ever imagined me as a kind of  sport journalist? Especially because I don't do any extreme sports beside extreme drawing of course. My tasks were to cover daily events, write articles, produce video footage, take photographs and make sure everything works out on the technical side (mainly website) as well. This was an amazing experience including not only 12 hour shifts (and I still loved it!) but also meeting very intersting people and of course getting a ride with the helicopter just to have some breakfast at the top of the mountain. Special Thanks to Sidsel Bjørnseth! Btw I have captured a few impressions of this trip for you; 
Expanding my area of expertise
Alright, back to my main task – design! For the ones who don't know what I do yet – I do a lot: Graphic Design, Branding, Websites, Illustrations, Videos, Animation, and now I am also diving deep into the matter of SEO and analytic tools. Another thing that popped up recently might be a further focus on UX Design & software engineering (more info soon!)
Coming soon
As I live in Voss I am also very happy that I was given the opportunity to design a new website project for the local organization Viljar (launch date: september) thus I'll provide some more details further in the process! The goal is a new handy, fresh and responsive site. Also really looking forward to plan this together with Katharina Månum.
Furthermore a very exciting project with a local start-up company is on the schedule for this summer as well. By end of the week the secret will be revealed on my facebook page and more details about it on my blog. I can't wait to introduce you to … (spoiler alarm!)

If you want to be the first to
– receive new freebees,
– get sneak peeks,
– and fresh insights
then you best keep in touch with me through subscribing to my news list.
[mc4wp_form]